July 13, 2019. Beijing – The 4th Edition of the Global FinTech Summit, jointly hosted by the China Finance 40 Forum (CF40) and the CFCITY, was held today in Beijing. At the Summit, the "Top 10 FinTech Innovation Cases" were announced and awarded. With its industry-leading FinTech capabilities, Huifu Payment's "Zhihui Guanjia" (Smart Butler) – a smart retail service platform wins the award.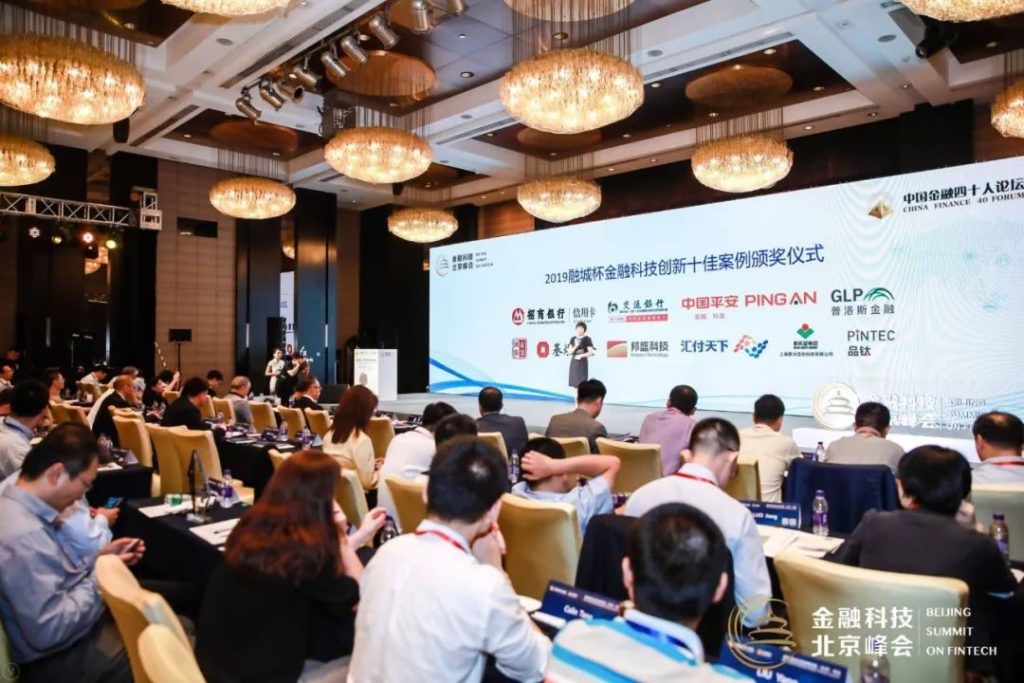 In recent years, FinTech has been profoundly enabling the financial business. Major financial institutions have been engaged in "digital transformation" and FinTech unicorns are emerging, all signaling the arrival of a digital, intelligent and open era 3.0 of finance.
Under the theme of "FinTech: Normative Development and Effective Enabling," the Summit is positioned as a grand, international and high-standard FinTech event, where issues such as the application and supervision of FinTech, how FinTech can enable inclusive finance, and how to promote the transformation and upgrading of commercial banks, are discussed.
The "4th Edition of Top 10 FinTech Innovation Cases" were selected by nine heavyweights from the Ministry of Finance, China Banking and Insurance Regulatory Commission, National Internet Finance Association of China, Shanghai Internet Finance Association, Institute of Digital Finance, Peking University, and Shanghai Finance Institute. With its "Smart Butler" - a smart retail service platform targeting customers' needs and pain points in the process of consumption upgrading, Huifu went through primary selection, re-selection and final defense, thus finally stood out from nearly 80 candidates.
"Smart Butler" is an innovative one-stop payment solution developed independently by Huifu. It supports payment methods such as QR code, e-wallet, face recognition, and credit card, which breaks the traditional single-channel payment mode and meets the increasingly diverse payment demands of consumers. Through connecting the account system and breaking down the data barriers, "Smart Butler" has become the pillar in Huifu's implementation of its strategy of digitalization, and plays an important role in the company's business layout.
It is said that "Smart Butler" has made breakthroughs in the whole transaction process, which covers payment, settlement, auditing and risk control. Supported by the huge amount of transaction data, and relying on the innovative technologies such as artificial intelligence, big data, and cloud computing, "Smart Butler" serves the real economy, enables micro and small merchants, to expand sales channels.
At present, "Smart Butler" has been used by millions of merchants in 15 industries, such as healthcare, education, catering and clothing. In the future, it will be further extended to areas such as tax control and fourth-party payment.
Recommended news