June 17-18, 2019. Washington D.C. – Under the organization of the Shanghai Finance Institute (SFI) and Institute of Digital Finance (IDF) of Peking University, Huifu Payment went to Washington and had in-depth dialogue and exchanges as one of the representatives of China's FinTech industry with the US representatives on key topics regarding FinTech development in both countries.
It is worth mentioning that the Chinese FinTech delegation has a strong lineup made up of 20 FinTech regulators, scholars and senior practitioners from financial institutions, including the People's Bank of China, China Banking Regulatory Commission, National Internet Finance Association of China, Shanghai Finance Institute, Institute of Digital Finance (IDF), Peking University, Industrial and Commercial Bank of China, Ant Financial Services, Huifu Payment, Tencent, MYbank, XWBank and LUFAX.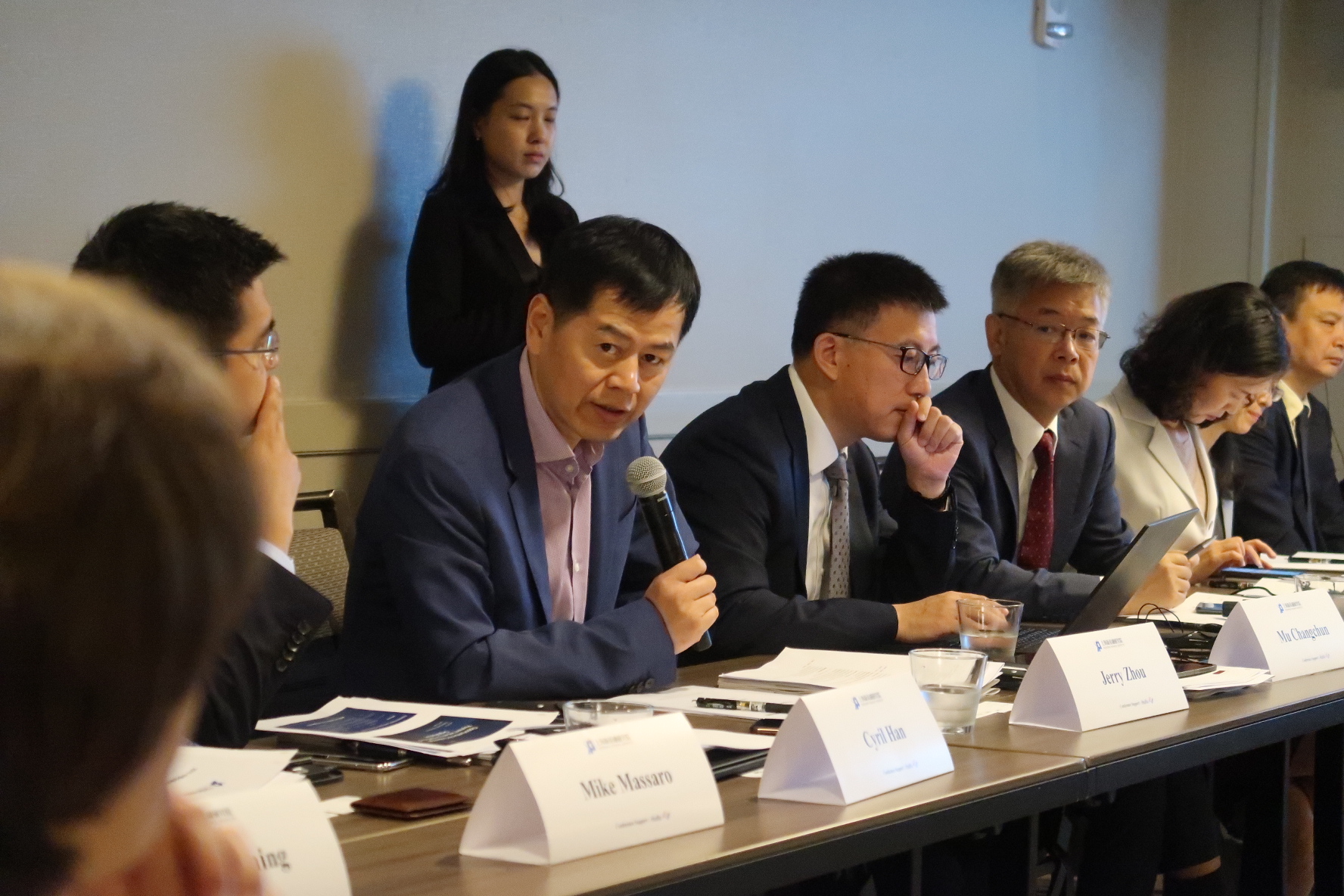 On June 17, the seminar themed "China-US Fintech Dialogue 2019: Exploring Frontiers of FinTech" was held in Washington. Hosted by the Shanghai Finance Institute (SFI), the event received exclusive conference support from Huifu Payment.
At the seminar, the Chinese FinTech delegation and the representatives from US FinTech industry had heated exchanges and discussions on topics such as "Development of Payments Industry in China and the US: Innovation, Regulation and Challenges" and "Microcredit: Technology Transformation and Model Innovation".
After the meeting, the participants visited the Consumer Financial Protection Bureau (CFPB) of the United States and carried out exchanges and discussions with representatives of the CFPB Innovation Office and Artificial Intelligence Policy Office on FinTech, consumer information protection, regulatory sandbox, artificial intelligence, big data, and so on.
On June 18, the closed-door conference on FinTech in China was jointly held by SFI, IMF and IDF. This was the second time for the Chinese FinTech delegation to have dialogue with experts in the industry on the international stage at the invitation of Christine Lagarde, Managing Director of the IMF.
In June last year, the Internal Seminar on FinTech in China jointly held by SFI, IMF and IDF was held in Washington, which was the first time for IMF to start a large-scale seminar for the discussion of specific industry topics, and the first time to share China's experience with the IMF.
The theme of the seminar this year focused on the frontiers of digital payments. At the seminar, Ms. Lagarde, IMF experts and scholars, as well as members of the Chinese FinTech delegation had in-depth discussions on topics such as development trends of financial technology, industry competition, data and privacy protection, and so on.
Recommended news