POS
Our POS services involve providing hardware, primarily POS terminals, and software to enable merchants to accept payments from credit and debit cards through the UnionPay clearing network. Our POS services to merchants feature fast and easy sign-up, timely access to funds, simplicity and affordability.
02/
Timely access to funds
03/
Simplicity and affordability
Internet payments
Our Internet payment services enable merchants to receive payments on the Internet which are normally executed on a computer. Our Internet payment services accept payments from UnionPay cards and major digital wallets.
Mobile Payment
Among the various payment segments, payments from mobile phone have witnessed an explosive growth in the past years. With an increasing number of users of smartphones and mobile apps, payments from mobile phone have penetrated major industry verticals in China. Our rich experiences of serving industry verticals have allowed us to quickly develop and deploy services and solutions that meet their increasing complex needs in respect of processing payments from mobile phone. Our mobile payment services enable payers to make payments using their mobile devices which are then processed through a third-party mobile app connecting to our services by application programming interface, software development kit or HTML5, which are interfaces that expedite the development or integration of specific functions with a client's existing app.
API, SDK, H5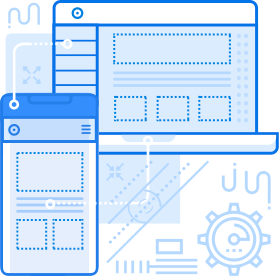 Integration of specific functions with app
Mobile POS
Our insights into micro and small merchants have allowed us to quickly develop and deploy services and solutions that meet their increasing needs in respect of accepting payments anywhere, in a store or on the go, in a quick, easy and secure way. Our mobile POS services utilize multiple communication methods, such as Bluetooth, near field communication and QR codes, which enable wireless data transfer between devices, whereby the merchants initiate and process payments on their own smartphones through our proprietary mobile app and mobile POS accessory. The customers could either swipe, dip or tap their bank cards, or make payments using various digital payment methods, such as Apple Pay, QuickPass, Alipay and WeChat Pay.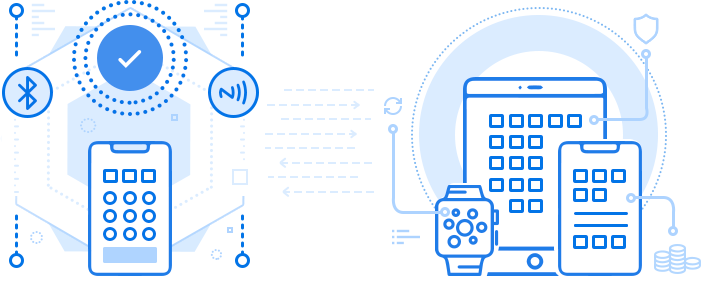 Bluetooth and NFC
Multiple mobile hardware
Cross-border payments
We were among the first third-party payment service providers in the PRC to obtain the permit for cross-border payment services. We launched these services in 2016, primarily serving cross-border ecommerce platforms.